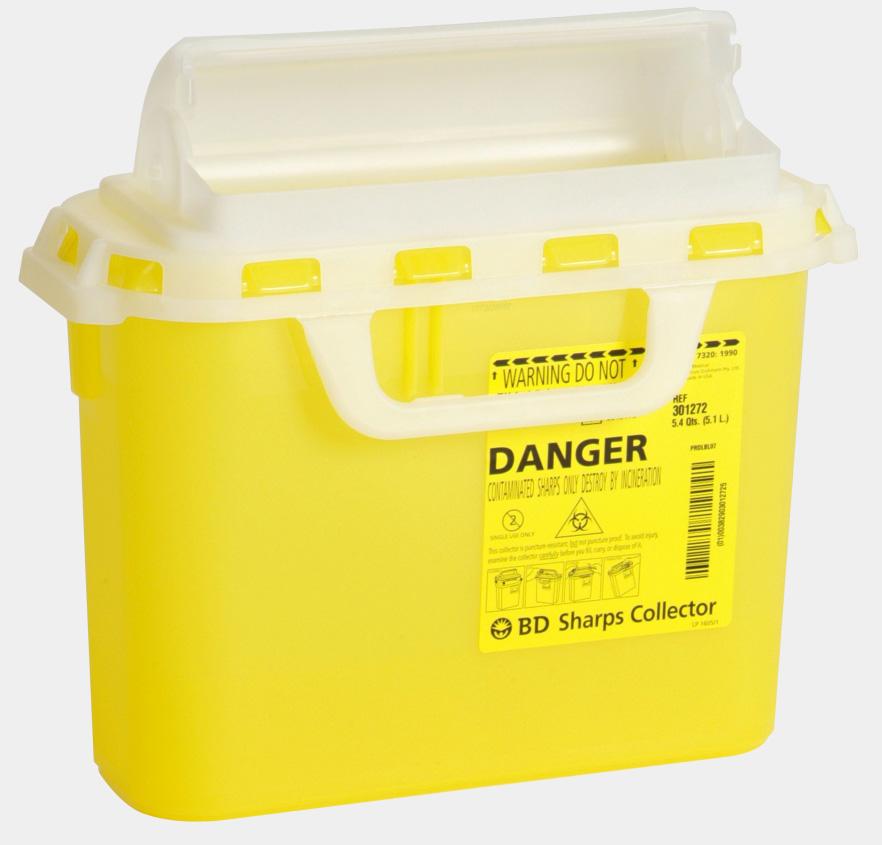 Dimensions:
272 mm × 108 mm × 297 mm
This unit has a counter balanced lid for safe use and is a single use sharps container bin. The capacity is 5.1 litres. This unit is designed for use with a lockable bracket or fully enclosed lockable cabinet for additional security.
The size of the counterbalance entrance to the container assists with segregation of sharps and restricts the use of this container for other forms of waste disposal.
The price is for the supply of the container only. Costs for collection and dispsoal may also apply. Please contact us on 0800 102 131 for more information.